Researchers
OHGAMI Tetsuya, Ph.D. / Professor
OHGAMI Tetsuya, Ph.D. / Professor
The Center for Promotion of Pharmaceutical Education
Department of Pharmaceutical Sciences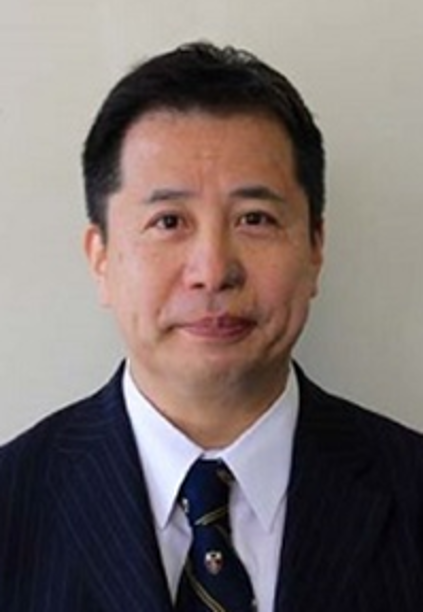 Research Topics
1. Basic research:Pathological and molecular biological studies on Alzheimer's disease-related proteins (Aβ, tau, ApoE, etc.) for the purpose of investigating the cause of dementia
2. Clinical research:Research and development on a simple screening test for early dementia and mild cognitive impairment (MCI) for the early detection of dementia
3. Social Contribution Activities: "Creating a town where you can live with peace of mind even if you have dementia"
Our laboratory has a theme of dementia and has a slogan of "Being able to become a cane for people with dementia" and promotes research and activities based on the three pillars.
1) In basic research, focusing on Alzheimer's disease-related proteins (Aβ, tau, ApoE, etc.) for the purpose of elucidating the cause of dementia, particularly Alzheimer's disease, and conducting histopathological analysis using human brain and cells. We are also conducting molecular biological research on ApoE gene polymorphisms.
2) In clinical research, we are conducting research on a simple screening system for the purpose of early detection of dementia and MCI. We are also conducting research to further upgrade the CogEvo, a cognitive function balancer, a recently developed measurement system for cognitive function.
3) Through our activities as a member of the Dementia Initial Concentration Support Team and holding lively brain health classes for local residents and elderly drivers, our laboratory is trying to "making a town where people can live with peace of mind even if they have dementia."
Representative Publications
1. Ichii S., Nakamura T., Kawarabayashi T., Takatama M., Ohgami T., Ihara K., Shoji M., CogEvo, a cognitive function balancer, is a sensitive and easy psychiatric test battery for age-related cognitive decline, Geriatr Gerontol Int, Mar;20(3), 248–255 (2020).
2. Ito Y., Sanjo N., Hizume M., Kobayashi A., Ohgami T., Satoh K., Hamaguchi T., Yamada M., Kitamoto T., Mizusawa H., Yokota T., Biochemical features of genetic Creutzfeldt-Jakob disease with valine-to-isoleucine substitution at codon 180 on the prion protein gene, Biochem Biophys Res Commun, Feb;496(4), 1055–1061 (2018).
3. Kawase A., Ohgami T., Yoshida I., Tsunokuni Y., Iwaki M., Diurnal variation of nuclear receptors in mice with or without fasting, Pharmacology & Pharmacy, Apr;4(2), 240–243 (2013).
4. Kakinoki B., Sekimoto S., Yuki S., Ohgami T., Sejima M., Yamagami K., Saito K., Orally active neurotrophin-enhancing agent protects against dysfunctions of the peripheral nerves in hyperglycemic animals, Diabetes, Mar;55(3), 616–621 (2006).
5. Ohgami T., Kitamoto T., Tateishi J., The rat central nervous system expresses Alzheimer's amyloid precursor protein APP695, but not APP677 (L-APP form), J Neurochem, Apr;61(4), 1553–1556 (1993).
6. Ohgami T., Kitamoto T., Weidmann A., Beyreuther K., Tateishi J., Alzheimer's amyloid precursor protein-positive degenerative neurites exist even with Kuru plaques, not specific to Alzheimer's disease, Am J Pathol, Dec;139(6), 1245–1250 (1991).